Debunking Filipino Dialects
Learn the controversial Filipino Dialects and the differences of "Language" and "Dialect" in the Philippines.
If you read the blog post, Tagalog vs Filipino: What's the difference?, you know that the Philippines has more or less 180 languages within its islands. But if you ask some Filipinos, they will tell you that Filipino is the only language native to the Philippines and the rest are just dialects of Filipino. English is another language we speak because we had to learn it in school.
Which is which?
Phew… That's a lot of languages.
Map by Ethnologue by SIL International
© OpenStreetMap contributors © CARTO, © CARTO
Of course, the latter is wrong. No other way of saying it. Several scholars and linguists have already stated the fact that the Philippines have more than one native languages. In fact, according to Ethnologue, the online reference catalog of the world's known living languages, the Philippines have 187 languages; 183 are living and 4 are extinct. Thus, putting the Philippines on the 12th spot of the "The World's Most Multilingual Countries" list.
So, why do Filipinos keep incorrectly referring to their different languages as dialects of Tagalog (Filipino)? To answer that question, we need to define "language" and "dialect" first.
Language vs Dialect
Philippine languages: 🙂
…get referred to as "Filipino dialects": I see red >:(
To start, a language is a method of human communication made up of structured and conventional rules while a dialect is a variation of a language. Think of it like the different kinds of "red". You could use "cherry", "rose", "ruby", or "scarlet" to specify which kind of "red" you are referring, but it still "red" in the end. The same is true for language and dialect.
The rule of thumb: if the speakers of two varieties can understand each other, they are using dialects of a single language. If the speakers of two varieties do not understand each other, they are using two distinctlanguages. This is the mutual intelligibility criterion.
For example, Philippine English, Singaporean English, American English, and British English speakers can understand each other (albeit with some initial difficulty because of the accents). Therefore, they are dialects of English. On the other hand, Ilokano, Kapampangan, Tagalog, and Cebuano speakers may know some words common to all of them but they still don't understand each other. Therefore, they are speakers of different languages.
History of the "Filipino Dialects"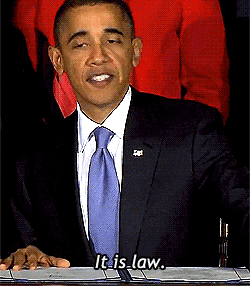 If you did read the blog post, Tagalog vs Filipino: What's the difference?, you know that Filipino's journey to national language status wasn't pretty. In fact, it was downright controversial. However, it is the law.
Being a national language means that Filipino is also an official language. And being an official language comes with a lot of power and prestige, which include but not limited to:
It is the language used by the government.
It is the de facto language used in different kinds of media.
Lastly, it is the language used and taught in schools.
But wait! There's more!
Schools did a great impact all right. Some would argue, the largest. Back when the whole National Language thing was new and fighting to get traction, schools started the teaching students that Filipino is the only language native to the Philippines and the rest are "just dialects". In some schools, the strong urge to promote Filipino as the national language prohibited students to use their own "dialects". Some schools would even make students pay a fine every time they use their mother tongue that is not Tagalog. Rates can vary from 5 PHP per sentences to 1 PHP per word. Kinda like the "English only" rule in some schools today.
In media, speaking full and "deep" Filipino is romanticized while speaking with a Cebuano accent implies that the character is a live-in maid. In Metro Manila, the capital where most are Tagalog speakers, speaking a "Filipino dialect" is promdi ("from the province") and therefore, bumpkin-like.
Dialect vs "Dialects"
Long story short, "dialect" became a derogatory slur for the languages in the Philippines. It became political. If it's not an official language, a.k.a Filipino and English, it is "just a dialect". And since it is "just a dialect", it is not as important as Filipino nor English.
Of course, there are actual dialects in the Philippines. For example, Tagalog Aurora, Tagalog Bataan, Tagalog Batangas, Tagalog Bulacan, Tagalog Cavite, Tagalog Laguna, Tagalog Marinduque, Tagalog Mindoro, Tagalog Nueva Ecija, Tagalog Quezon, and Tagalog Manila are the actual dialects of Tagalog (Filipino) (Peneyra, 2003). But until Filipinos resolve the "Filipino dialects" misconception, it is best to take any claims of dialects in the Philippines with a heaping helping of salt.
Ever had an experience like this in the Philippine or while talking to your Filipino friends? Feel free to share your encounter in the comments!
If you liked this post and want to learn more, download our e-book or take lessons with us. Ask for your free trial today!
References: